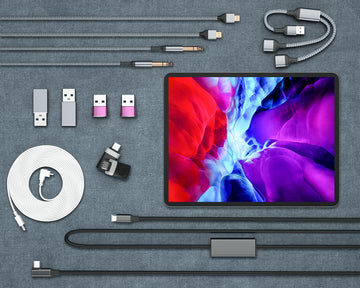 Our Story
At BestWhoop, we believe that technology should be accessible, seamless, and enhance our everyday lives. Our journey began with a simple realization – the frustration of dealing with incompatible devices and the need for reliable tech accessories that seamlessly integrate with our gadgets.

It all started when our founder, Mathews, encountered numerous challenges while trying to connect various devices and accessories. The struggle to find the right adapters, cables, and connectors that would ensure compatibility became a recurring theme. Determined to solve this problem, Mathews embarked on a mission to create a store that offers high-quality tech accessories and adapters, simplifying the process of connecting and enhancing our digital experiences.

Since our humble beginnings, we have grown into a passionate team of tech enthusiasts who are dedicated to providing innovative solutions that bridge the gap between devices. We carefully curate a wide range of products, ensuring they meet the highest standards of quality and functionality. Our commitment to customer satisfaction drives us to continually explore new technologies and stay at the forefront of the ever-evolving tech landscape.

Thank you for joining us on this exciting journey. We look forward to helping you connect, simplify, and elevate your tech experience.